Tools for Simple Password and Privileged Access Management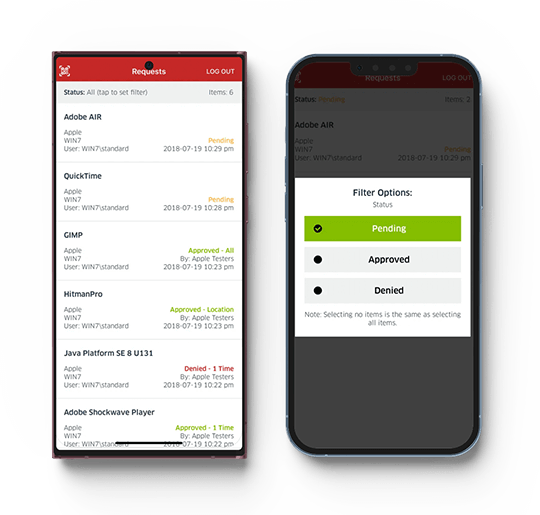 Privileged Access Management
Get endpoint privilege management from our frustration-free PAM solution. Use it to easily remove local admin rights and secure servers and workstations. Our privileged access management products makes it easy to:
Remove admin rights and protect your environment
See what applications are being installed and updated
Create rules based on events and automate ticket requests
Password Management
Our password management solution provides critical password security to MSPs and IT professionals. This industry-leading end-to-end solution boosts security while maintaining user workflows.
Assign roles for password access and management
Secure data with password encryption and 2-factor authentication
Give users multi-device access with auto-login
Simple to Implement
Our cybersecurity solutions are easy to install and integrate — saving you time and headaches.
Easy to Use
Our elegant, user-friendly interface makes it effortless to manage and monitor devices, view reports, and more.
Built-in Reliability
Trust in our proven track record of protecting businesses from cyber threats with our reliable solutions.
Dedicated Support
Our U.S.-based customer service team is available to help every step of the way — from initial setup to ongoing support.
Affordable Solutions
Get access to our reliable cybersecurity solutions at a price your bottom line will love.
Committed to MSPs
MSPs are part of our DNA, and we are committed to providing solutions to help you better serve your clients.
See Our Solutions
in Action
Ready to see how easy it is to put our advanced cybersecurity solutions to work for you? Start your free trial or schedule your free demonstration today.